Earn commission on Private Jet charter sales
The Jet Charter Agent Program enables you to offer all the services of the Private jet Broker without the required years of experience, set up costs, licensing, payment systems and workload.
As a Jet charter Agent you will have all the web app services available to your clients, allowing them to search and book charter online via their iphone & android devices.
The Jet Charter Agent is ideal for Travel Agents, in house Travel Departments, Concierge companies, Lifestyle agencies and any other customer service industry that have requests for private jet travel.
As your Operating Partner, JDM can present a suitable approved Licensed Broker most suited to your business requirements based on location, language, local regulations and required hours of operation. You may also request a preferred Broker to handle your charter requests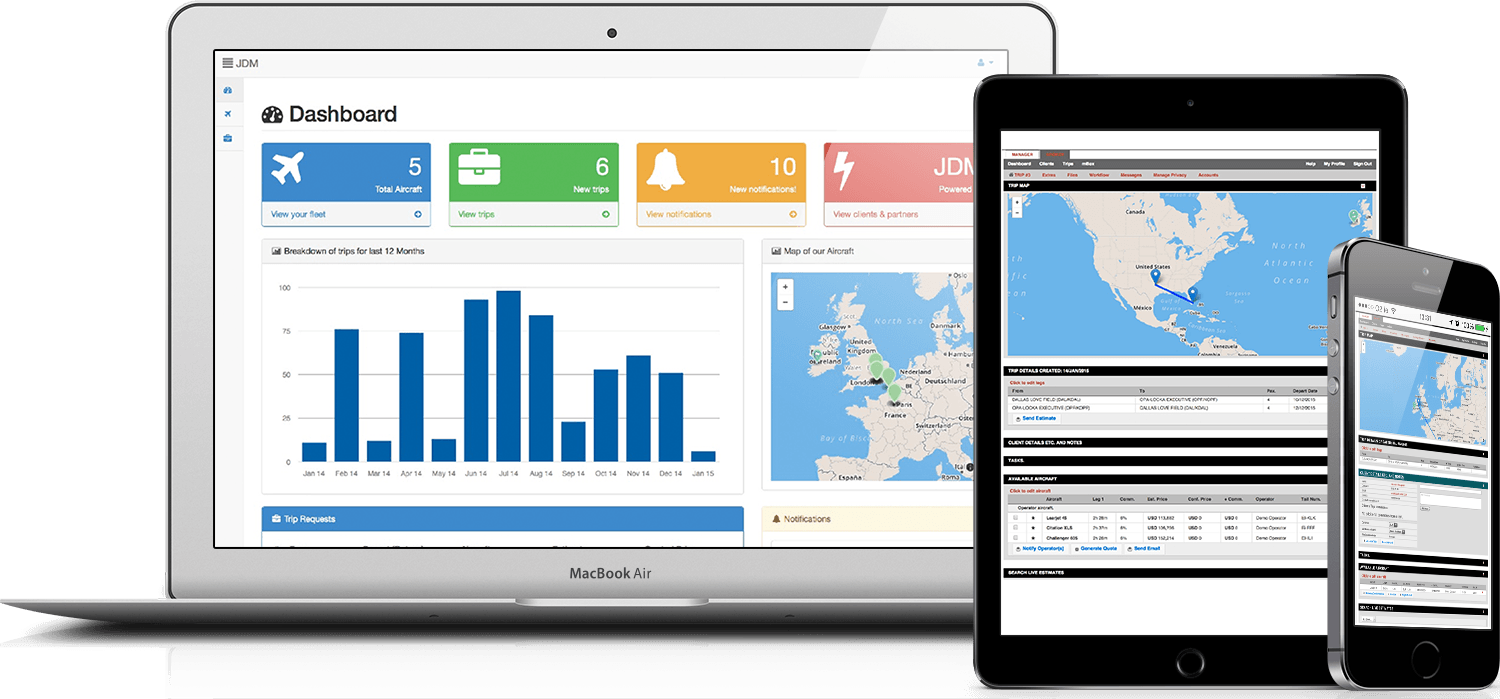 Advantages of becoming a Licensed partner
Quotations
Sent to your clients with your logo and branding
Wholesale Prices
Displayed wholesale pricing and commission structure pre-arranged.
Access Aviation Brokers
Direct online link with an experienced JDM Aviation Broker
Earn Commission
Earn on every Jet Charter sale without operating the service directly
Professional Jet Charter
Offer a professional Jet Charter service without the work load
Secure Payments
Secure Payment processing system
Earn up to €500 per single flight booked
4% increase in market in last 12 months
$16 billion industry annually
240,000 private charters booked world wide last year
Licensed Partner
Earn commission on Private Jet charter sales without the required workload and experience
+ Add Trip Widget for €29 per month

Private Search & Submit system

Send requests direct to Broker

Commission Structure

Secure Payment Gateway

Wholesale pricing
Not yet registered? Apply now
Some companies using JDM to book Private Charter